Well, looks like Google has finally decided to help the masses find the most affordable plane tickets.
Whether you're heading home for the holidays or escaping to some exotic destination, one of the most time-consuming and stressful parts of travel planning is finding the right flight and hotel. Sixty-nine percent of U.S. leisure travelers worry that they're not finding the best price or making the best decision while booking a trip — making this kind of purchase more worrisome than financial investments, home improvements or electronics purchases.*

This holiday season we're making travel planning less stressful by updating you when flights are likely to increase in price, helping you find good hotel deals, and making travel planning easier on mobile.

Making it easier than ever to choose the right flight

Google Flights can now help you be more confident that you're booking your flight at the right time to get the best price. We now show you when prices are expected to increase for some specific flights and routes you're interested in.

After selecting a specific flight, a notification may appear letting you know when the current fare is expected to expire and how much you can save if you book now. For example, this flight to San Diego is likely to cost more in eight hours — and you would likely save $87 if you book before then.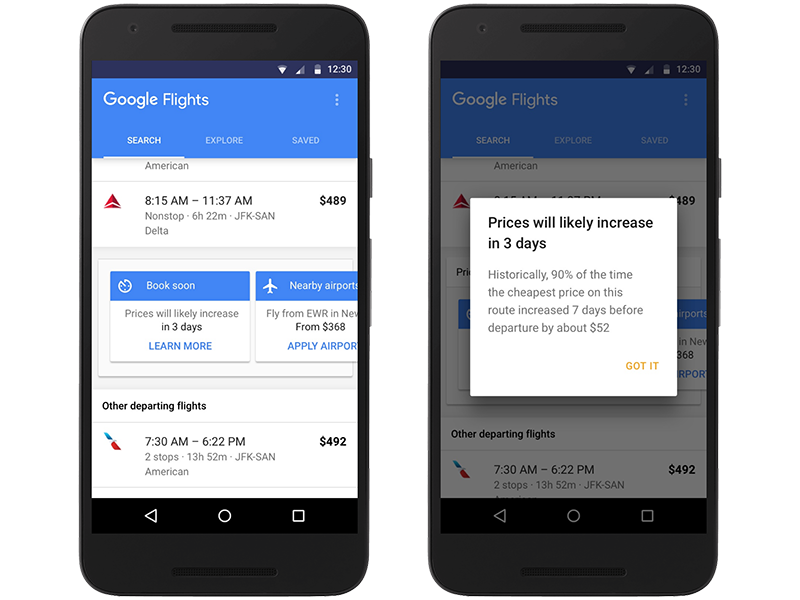 It does look pretty legit, and knowing Google, it will probably work pretty well.
It goes on to more details:
If you're looking at a certain route like New York to San Diego, but haven't selected a specific flight yet, you may see a notification bar with multiple tips showing how to find the best price for this route. Tips can include things like recommendations for alternate airports or dates. You may also see a new tip telling you about an expected price jump based on historic prices for that route. When you tap on the card, you'll see more details like how much the price is likely to increase and when.
Dynamic price adjustment? That seems very cool.
and notifications?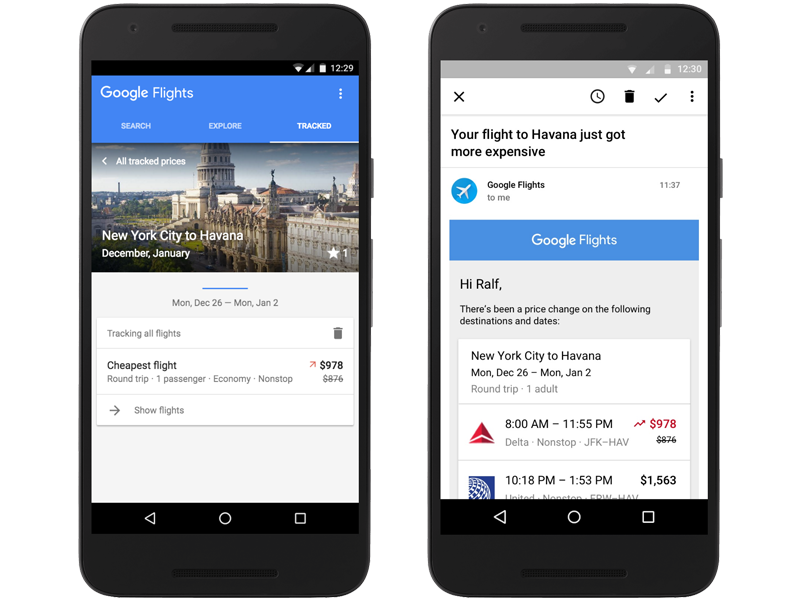 I am excited about this app. Are you?
For more information check out this link,
https://blog.google/topics/travel/making-travel-planning-less-stressful-holiday-season/